Symbols — Life Keyboard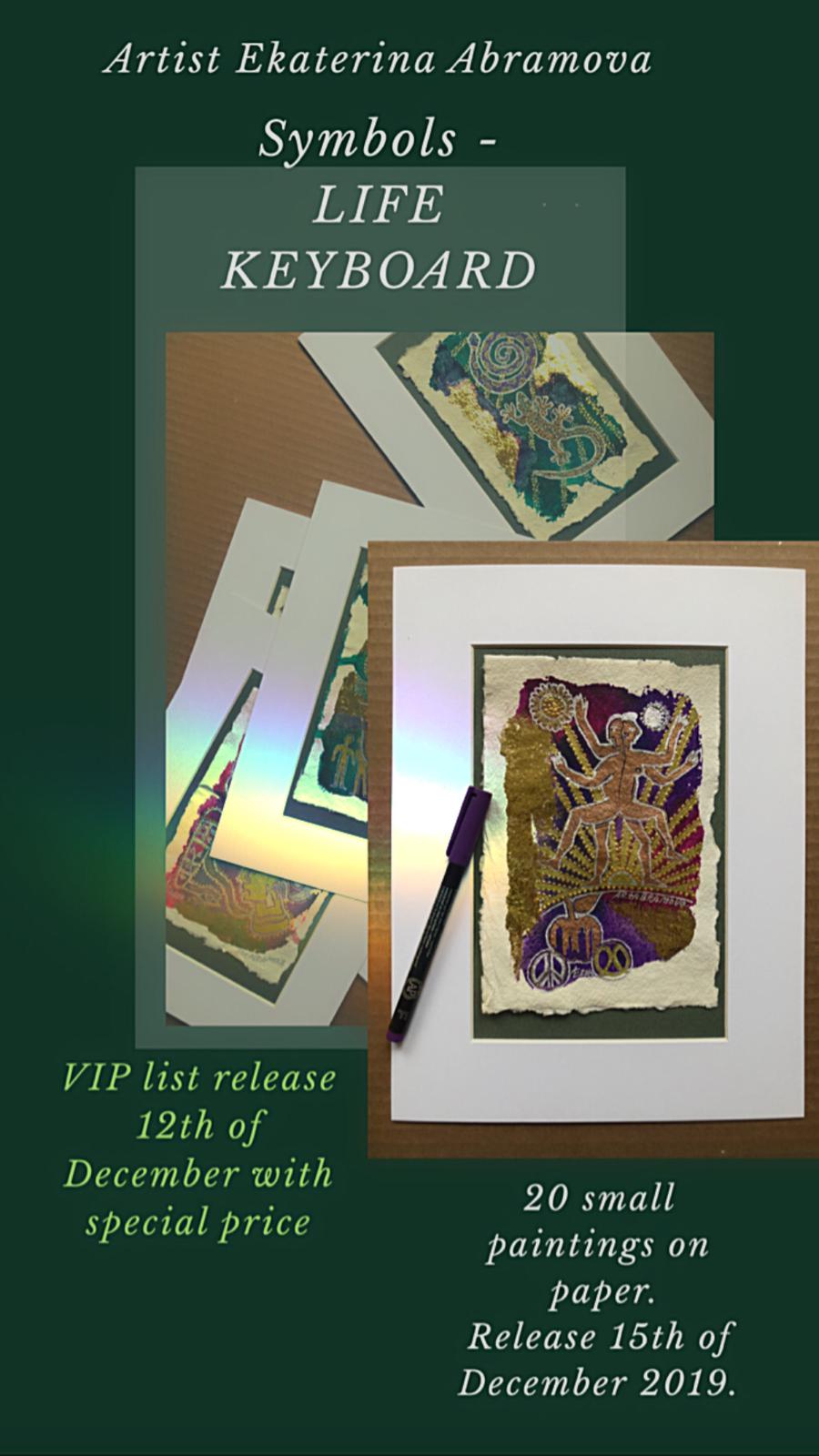 Local NY/NJ area artist Ekaterina Abramova will release a series of 20 small paintings on paper size 5 1/2 x 8 1/2 inches,
each inspired by multicultural area of NYC. Each painting reflects on different symbols representing mix of different cultures living together.
The small paintings/symbols series will be released Sunday, December 15th 2019, 6pm till 9pm.
The **live event** will take place at the artist's studio as well as on social media.
Address: 225 Saint Paul's Ave., Apt. 9F, Jersey City NJ 07306
FB https://www.facebook.com/artabramova
Instagram https://www.instagram.com/artabramova
Showing all 21 results